You're

looking for an independant place to start and develop your freelance career.
We're here to help.
Create, share and control your best digital freelance self and be found.
100% commission free. Forever. 100% control over your data.
Join forces
How it works
A force of one is an independent site for and by freelancers all over the world. A place where you can create your best digital self as a freelancer.
Build a profile using or importing existing information like your experience or portfolio, combined with relevant options like availability and recommendations to complete your ultimate freelance profile.
Create
You choose the profile that works best for you. Get started in seconds by importing information like experience and education. Then, easily expand with availability, ways to connect, specific skills and a smooth way of collecting recommendations. Finally, add relevant information from other platforms like your portfolio or blogs.
...Read more
Share
You decide how and where to share your profile. You can share your profile directly, with clients and agencies, on social media, freelance platforms as well as on your own website.
...Read more
Control
Your dashboard gives a simple overview of all your activities, profile views, your offers and your projects. But control is also about ownership of your own freelance career and your own data.
...Read more
About
us
A force of one is all about helping freelancers get their next job, whether you are experienced or not. Our goal is to create one place, a secure platform, where all relevant information for your as a freelancer comes together.
Start creating your profile
We are not a recruitment company
Or another job site, but we believe that the focus on your best digital self puts you in the best position for your next job.
We are here to help
By providing support and relevant informations and encouraging the development of a helpful community.
We believe
That freelancers are the future of work. We want to create a safe and secure digital self for freelancers.
Our vision
Employees want to work in more flexible ways and employers want to be more flexible. The future of (flexible) work requires a strong and verified profile.
Insights in hard skills, interpersonal skills, values and teamwork become more and more important.
Meet the Team !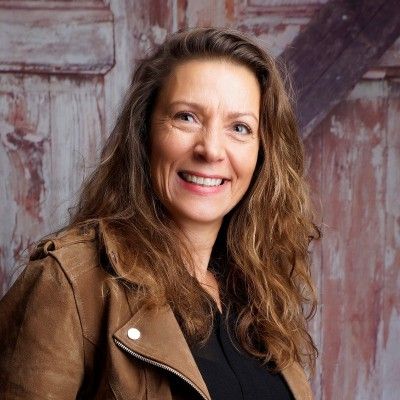 Ella Reizevoort
Business Development | Commercial Coaching | Interim Sales Management
Chief Commercial Officer
Our profiles have been created using our platform.Create yours
Articles
To give you freelancers extra exposure, we would like to open up our blog site to guest bloggers as well.
If you would like to publish your freelance-related article on our website - please follow the instructions!
Community
The a force of one community is a community for and by freelancers. A community where freelancers can learn from one another and collaborate.

At a force of one we want to give starting freelancers the best start of their freelancing career, and to more experienced freelancers, the opportunity to share their experience and expertise (and get rewarded for that).
Our community will also be the starting point for collaborating and networking with other freelancers and a way showing off one skills and knowledge for more visibility an attention.
Pricing
Basic
Free
per month
All the necessary features to create and share your amazing profile !
Full profile
Profile: Contact Me
Profile: Availability
Profile: Offers
Profile: Recommendations
Profile: Basic Statistics
Share profile
Premium
8.99€
per month
Manage your profile in a professional manner with our enhanced features
All Free features
Verified profile (KYC)
Profile video
Portfolio Section
Multiple profiles
Profile: Advanced Statistics